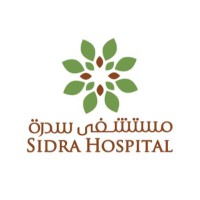 The Sidra Hospital is looking for an OBGyn Registrar for their facility in Kuwait. 
Job Summary:
He/She should supervise the work performed by other Nurses; also instruct them regarding Medical Care Services (Within his level of profession).
He/She should be any medical or administrative issues higher than his/her level notification of consultant is obligatory.
He/She has active role in performing minor & major gynecologic operations and performing all kinds of delivers.
To follow the advices and directions given to him/her by the specialist or the consultant.
To be responsible for the follow up and observation of the patients admitted to the inpatient ward and labor ward together with the observation of the patients in the post operative and post natal period and to notify his/her senior on duty with any relevant or abnormal data.
To assist in operations and deliveries performed by the specialist and/or the consultant.
To perform vaginal deliveries and to assist in instrumental and cesarean deliveries.
To document all the data regarding observation, medication and order from senior staff in the patient's medical record together with data needed on admission and discharge.
To manage patients coming to the emergency room under supervision of his/her senior on duty and to call the senior whenever this is needed.
Job Specification:
Only female registrars should be appointed, with an age NOT exceeding 38 years.
Should have at least 3 years of experience after the Master Degree.
Only physicians duly licensed to practice their professions by the appropriate governmental licensing bodies of the state of Kuwait shall be qualified for member ship in the medical staff. In addition to licensure each practitioner must document his background, experience, training etc. in sufficient depth and detail to assure the medical staff and governing committee that his care of the patient will be high quality.
The mere possession of a license to practice in the state of Kuwait shall not be sufficient to obtain membership in the medical staff of al Omooma hospital.
Job posting date: 02 May 2018
This information can be obtained from the Linkedin job post of Sidra Hospital-Kuwait